Welcome to my homepage!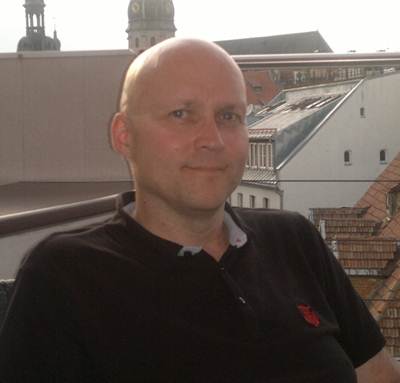 My name is Jouko Miettunen. I am Professor of Clinical Epidemiology working in the Center for Life Course Health Research, University of Oulu, Oulu, Finland. I am also currently working as a vice-dean of the University of Oulu Graduate School.
For contact information, see my CV. My current main research area is risk factor and outcome studies in schizophrenia. I am doing actively research also on personality and substance use. This homepage describes my current and previous research activities.
Selected latest publications as the first or last author
Miettunen J, Immonen J, McGrath J, Isohanni M, Jääskeläinen E. The age of onset of schizophrenia spectrum disorders. In "The age of onset of mental disorders. Etiopathogenetic and treatment implications." Springer International Publishing AG, in press.
Miettunen J, Nordström T, Kaakinen M, Ahmed A. Latent variable mixture modeling in psychiatric research – a review and application. Psychol Med 2016; 46:457-67. (IF = 5.938)
Mustonen A, Niemelä S, Nordström T, Murray GK, Mäki P, Jääskeläinen E, Miettunen J. Adolescent cannabis use, baseline prodromal symptoms and the risk of psychosis. Br J Psychiatry 2018; 212:227-33. (IF = 7.060, JUFO = 2)
Jääskeläinen E, Juola T, Korpela H, Lehtiniemi H, Nietola M, Korkeila J, Miettunen J. Epidemiology of psychotic depression – a systematic review and meta-analysis. Psychol Med 2018; 48:905-18. doi:10.1017/S0033291717002501 (IF = 5.938, JUFO = 2)
Filatova S , Koivumaa-Honkanen H, Khandaker GM, Lowry E, Nordström T, Hurtig T, Moilanen K, Miettunen J. Early motor developmental milestones and schizotypy in the Northern Finland Birth Cohort 1966. Schizophr Bull. 2017 Dec 9. doi:10.1093/schbul/sbx165 (IF = 7.575, JUFO = 2)
Rautio N, Filatova S, Lehtiniemi H, Miettunen J. Living environment and its relationship to depressive mood: A systematic review. Int J Soc Psychiatry 2018; 64:92-103.
Filatova S, Koivumaa-Honkanen H, Hirvonen N, Freeman A, Ivandic I, Hurtig T, Khandaker G, Jones PB, Moilanen K, Miettunen J. Early motor developmental milestones and schizophrenia: a systematic review and meta-analysis. Schizophr Res 2017; 188:13-20. doi:10.1016/j.schres.2017.01.029 (IF = 4.748, JUFO =1)
Huhtaniska H, Jääskeläinen E, Hirvonen N, Remes J, Murray GK, Veijola J, Isohanni M, Miettunen J. Long-term antipsychotic use and brain changes in schizophrenia – a systematic review and meta-analysis. Hum Psychopharmacol 2017; 32:2. doi:10.1002/hup.2574 (IF = 2.440, JUFO = 1)
Hulkko AP, Murray GK, Moilanen JM, Haapea M, Rannikko I, Jones PB, Barnett JH, Huhtaniska S, Isohanni M, Koponen H, Jääskeläinen E, Miettunen J. Lifetime use of psychiatric medications and cognition at 43 years of age in schizophrenia in the Northern Finland Birth Cohort 1966. Eur Psychiatry 2017; 45:50-8. doi:10.1016/j.eurpsy.2017.06.004 (IF = 3.210, JUFO = 1)
Immonen J, Jääskeläinen E, Korpela H, Miettunen J. Age at onset and the outcomes of schizophrenia: systematic review and meta-analysis. Early Interv Psychiatry 2017; 11:453-60. doi:10.1111/eip.12412 (IF = 1.950, JUFO = 1)
Käkelä J, Marttila R, Keskinen E, Veijola J, Isohanni M, Koivumaa-Honkanen H, Haapea M, Jääskeläinen E, Miettunen J. Association between family history of psychiatric disorders and long-term outcome in schizophrenia – the Northern Finland Birth Cohort 1966 study. Psychiatry Res 2017; 249:16-22. doi:10.1016/j.psychres.2016.12.040 (IF = 2.682, JUFO = 1)